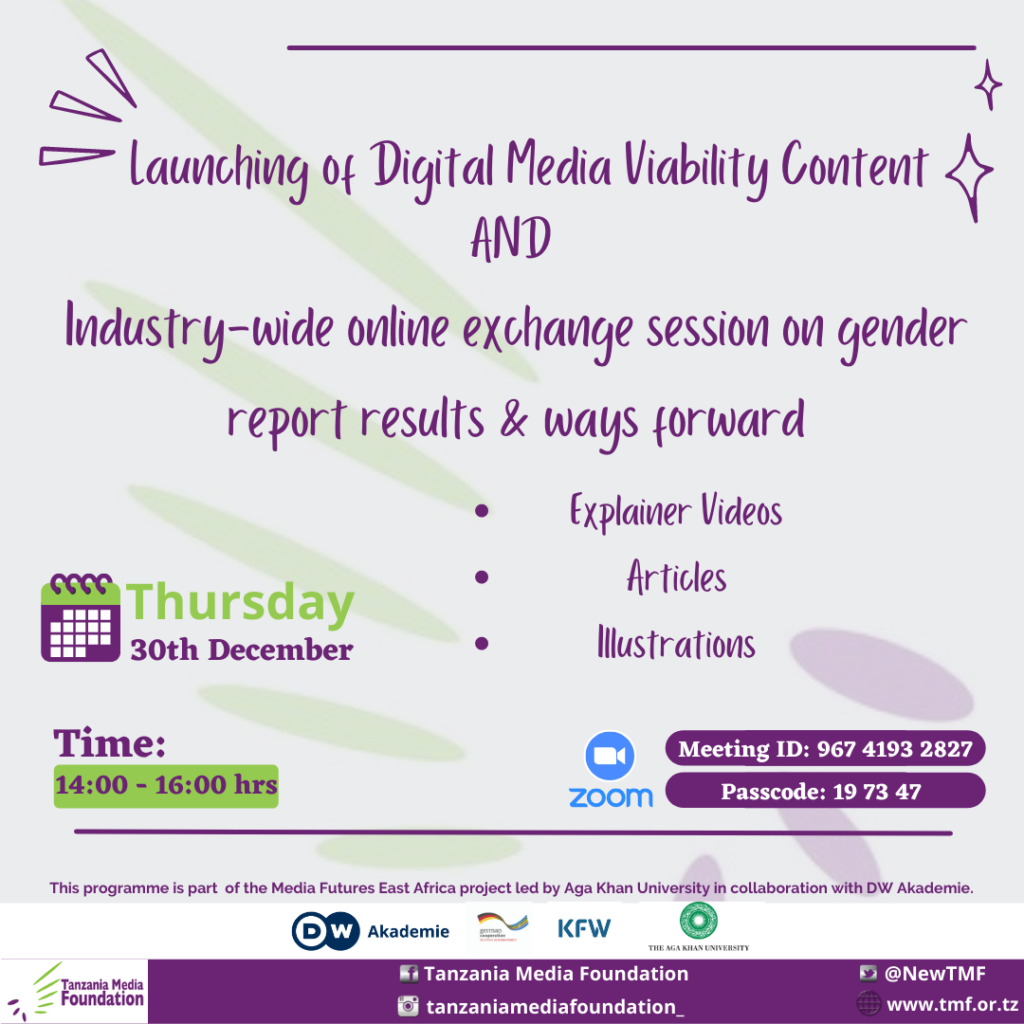 On Thursday 30th December, 2021 Tanzania Media Foundation (TMF) will launch a package of digital materials on media viability, which it has designed as part of a project to strengthen small to medium size media businesses in Tanzania. The launch, which will take place online, from 2 to 4 p.m. East African Time, is the culmination of more than 12 months of TMF work promoting media viability in Tanzania, in collaboration with DW Akademie and the Aga Khan University Media Innovation Centre in Kenya.
During that time, TMF selected and trained 12 consultants on how to support small to medium size media outlets, which often lack expertise and capacity in key areas linked to running successful media businesses in Tanzania.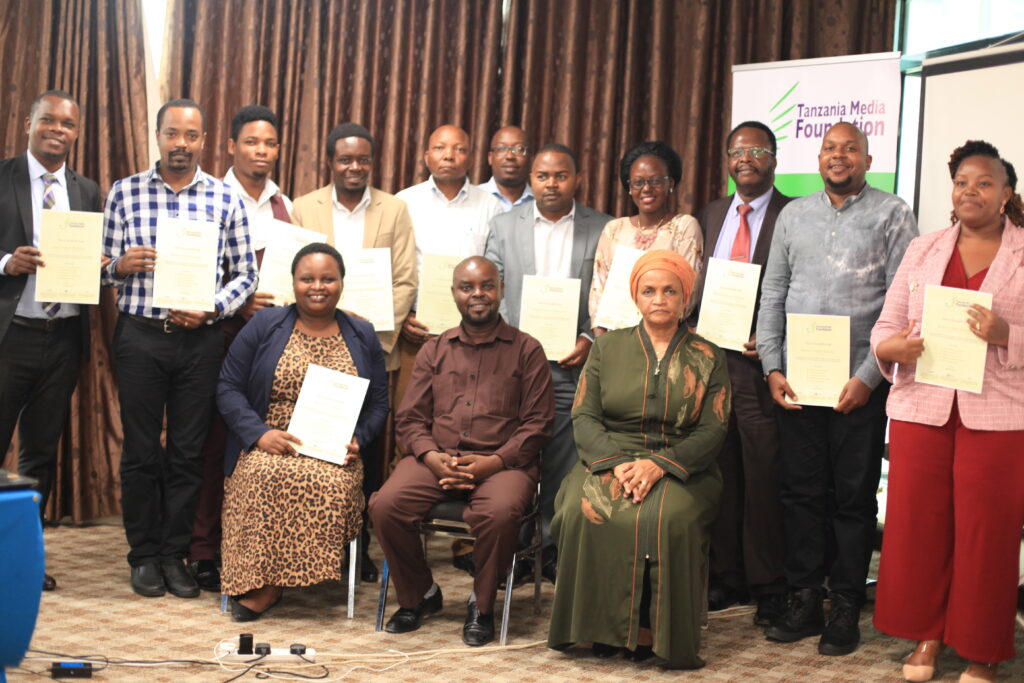 The consultants, who were selected on the basis of their expertise in these key areas, which include business development, human resource management, media production and innovation, underwent a training programme to ensure they were all able to understand the media sector and apply their particular expertise to enhance and support struggling media outlets in Tanzania. The programme which was delivered as a series of online modules covered legal and political landscape management, journalistic and media content, innovation and technology, media business and financial strategies and human resource management.
One of the 12 consultants, Ahmed Saidi Mkabakuli, is a Marketing and Corporate Affairs Manager at TIB Development Bank. He commends TMF for developing and implementing the unique programme, which he says has really shaped his capacity to be actively involved in the Tanzanian media landscape.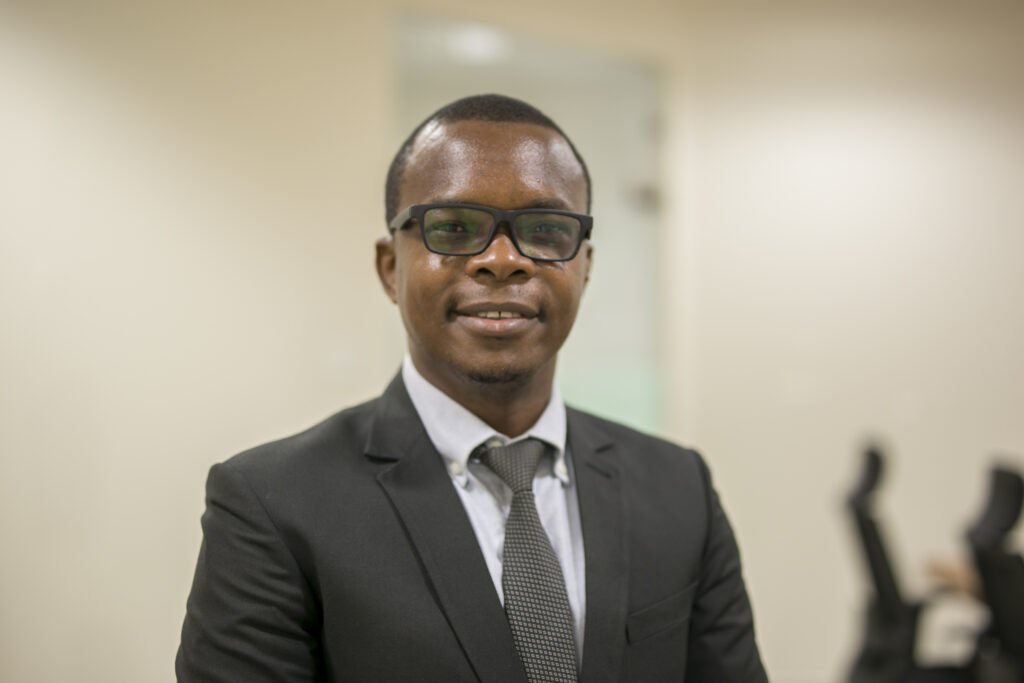 "The media viability consultancy programme has enhanced my ability to assist small and medium sized media outlets, specifically on media business and financial strategy and human resource management for the media. I intend to ensure these outlets become bankable so that they will be able to report without their advertisers' influence."
Rehema Muniko, another consultant in the programme, is an assistant lecturer at the School of Journalism and Mass Communication of the University of Dar es salaam (UDSM-SJMC). She explains the extent to which the programme has been significant for her.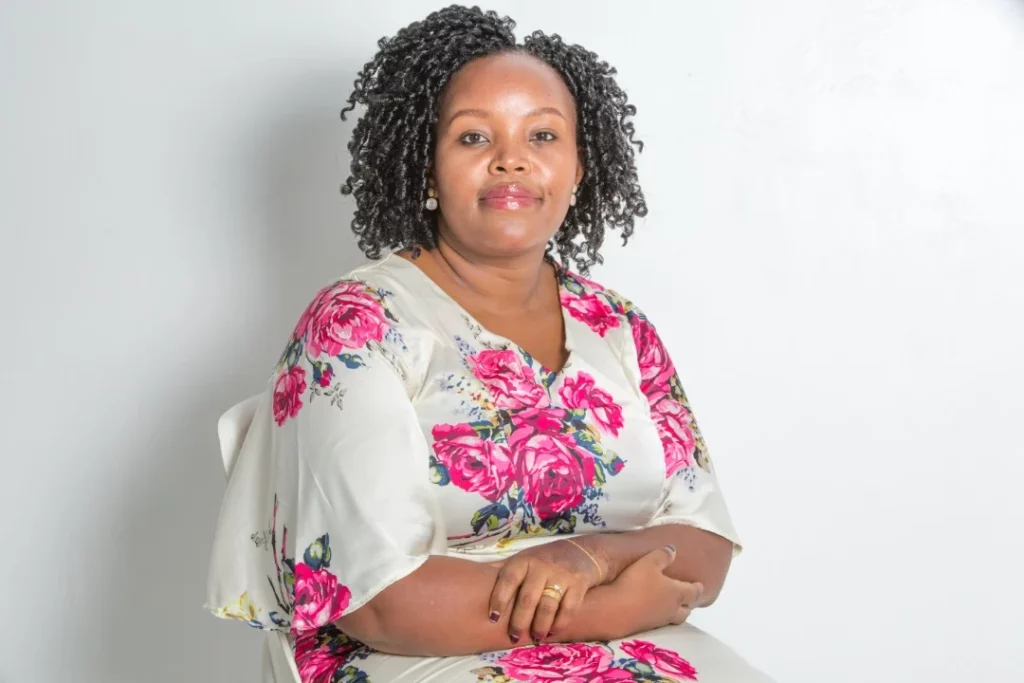 "The training enlightened me on what kind of consultant I am, or I should be in various situations, whether to provide expert service or expert support."
In order to provide the materials and share the expertise which consultants had access to during the programme, TMF developed a consultant's guide to media viability, which will be made available to the public during Thursday's launch. The guide provides principles to help media sector consultants conduct mentorship and coaching of media outlet staff on media viability.
TMF turned the guide into explainer videos illustrating the basic concept of media viability.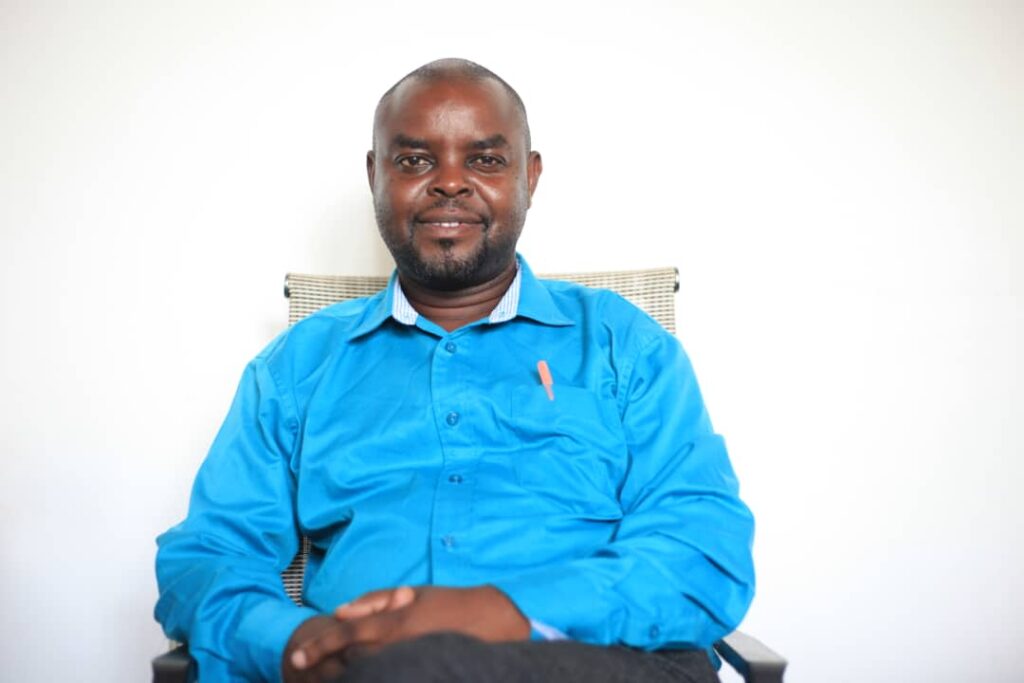 "In this information age, video has become a trusted means of acquiring knowledge and getting information easily. Instead of leaving the guide in the form of text, we decided to turn it into explainer videos which will eventually be posted onto TMF's Makini Learning Portal," said TMF's Acting Executive Director, Dastan Kamanzi.
In addition to the launch, TMF will use the online platform to host an industry-wide exchange on gender report results and ways forward. Towards the end of 2020, TMF had commissioned consultants to conduct a study to understand the extent to which the media sector in Tanzania is contributing to gender equality and what kind of interventions are best placed to deliver in order to improve this. 
Specifically, the study aimed to provide a situational analysis, highlighting the opportunities and gaps in supporting gender sensitive, gender responsive and gender transformative journalism and to inform the design of a tool that can be used to effectively monitor change in this area.
Once launched, all the content will be accessible on the TMF website, through our website, the learning portal and will be shared on TMF's social media platforms which include Facebook, Twitter and Instagram. TMF's viability programme will continue to offer support to media outlets in key areas such as human resource management, innovation and technology, content development and business strategy.
Written by Alfred Ganzo.