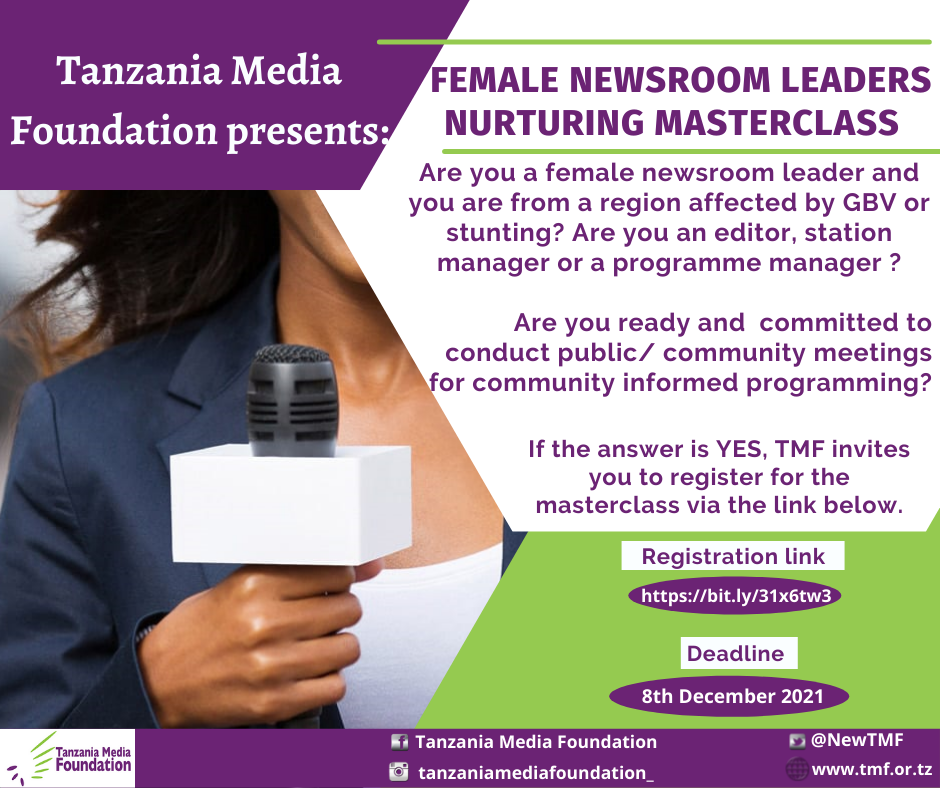 Are you a female newsroom leader? Is your region affected by Gender-Based Violence (GBV) or stunting? Are you interested in learning and wish to widen your reporting capacity in stunting and gender issues including gender equality, equity, transformation and responsiveness to see such issues are addressed?
Tanzania Media Foundation (TMF) aims to conduct Women Newsroom Leaders Nurturing Masterclass from 13th to 15th December this year in Dodoma with a specific focus on addressing gender and stunting issues. The sessions will throw light on the causes, effects and ways forward to address the challenges in the participants' communities. Having completed the three-day masterclass, the female journalists will be tasked to conduct public/meetings with key informants in their communities (audience) and document their opinions on what should be done to improve the situation in their communities through photos and videos.
TMF therefore invites you to express your interest for this programme through filling in this form here.
If interested, kindly fill in your details in the language of your own comfort between Kiswahili and English.