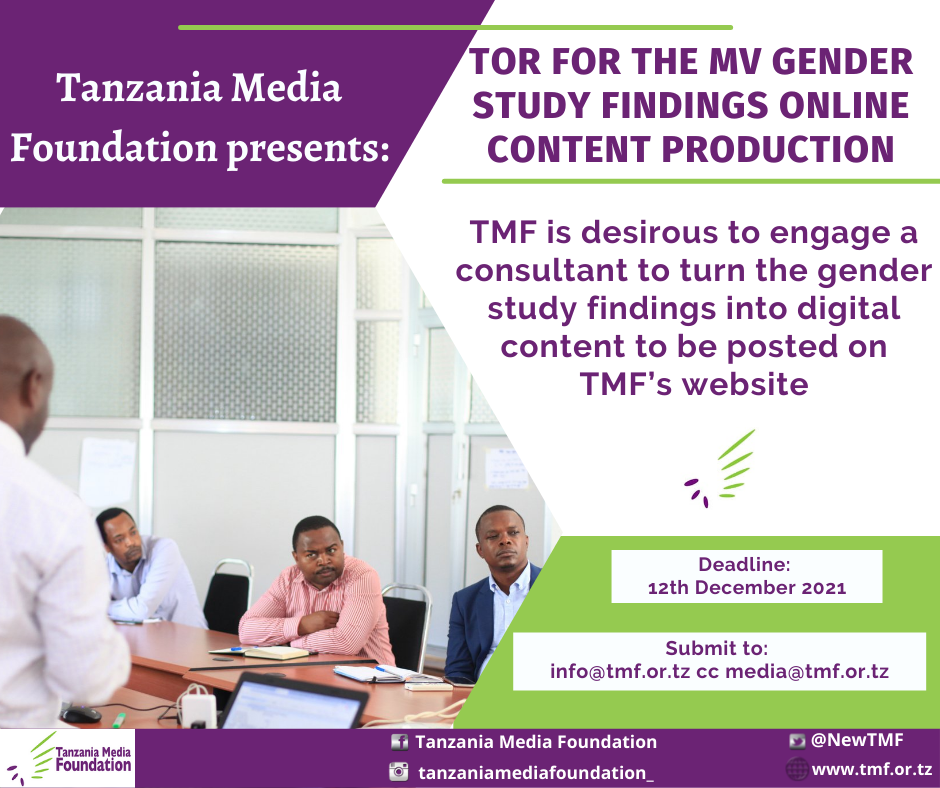 TMF has been working with DW Akademie on enhancing media viability in Tanzania since 2020. Under the media viability project, TMF is determined to transform the media sector. Towards the end of 2020, TMF had commissioned consultants to conduct a study to understand to what extent the media sector in Tanzania is contributing to gender equality and what kind of interventions are best placed to deliver in order to improve this.
Specifically, the study aimed to provide a situational analysis, highlighting the opportunities and gaps in supporting gender sensitive, gender responsive and gender transformative journalism and to inform the design of a tool that can be used to effectively monitor change in this area.
TMF is desirous to engage a consultant to turn the gender study findings into digital content to be posted on TMF's website.