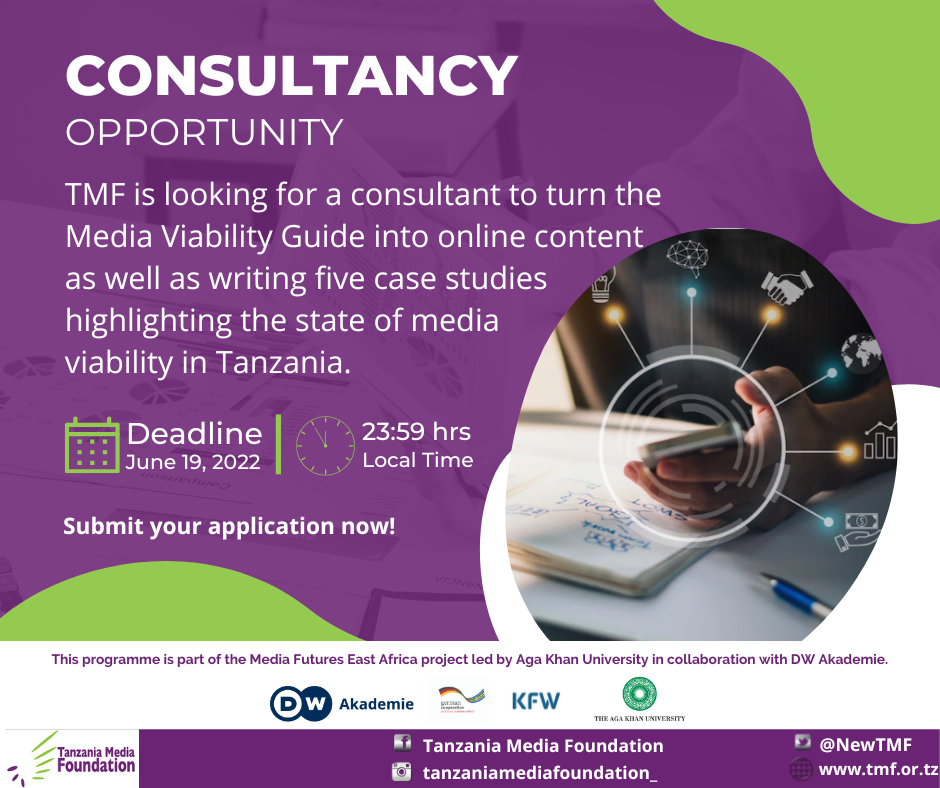 TMF has been working with DW Akademie on enhancing media viability in Tanzania since 2020. Under the media viability project, TMF is determined to transform the media sector. Towards the end of 2020, TMF with funding from DW Akademie and engagement of a consultant, developed a media viability consultancy guide. The development of the guide was based on the assessment of 10 small to medium sized media houses which outlined five areas as the major challenges media houses face in Tanzania. These areas included legal and political landscape, human resource management, innovation and technology, journalistic & media content and business and financial management.
Through the consultancy guide, eleven media houses were supported in 2021 from August to December. Through the support of consultants, TMF was able to develop eleven case studies that covered the state of each media house that were involved in the media viability consultancy programme. These eleven case studies need to be compressed into five case studies that highlight the state of media houses in Tanzania in regards to the five areas of media viability.
TMF therefore seeks to engage a consultant to turn the Media Viability Guide into online content as well as turning the eleven case studies into five case studies highlighting the state of media viability in Tanzania.
.