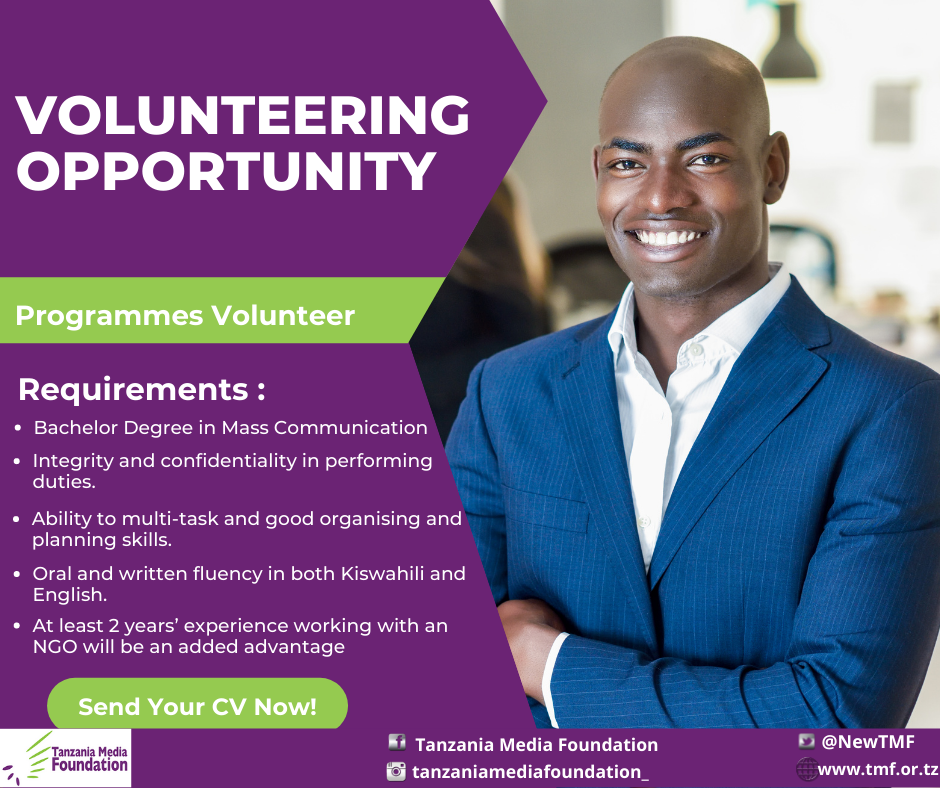 TMF is interested in engaging a volunteer who will support the organisation's Programme unit from 16 May 2022 until the end of July 2022.
The purpose of the role is to provide support in relation to the TMF Programme unit's objective to maintain a well-organised and accurate Programme function for the organisation. The Programme volunteer will offer all programme related support during TMF activities under its collaboration with DW Akademie. This will likely involve coordinating implementation of all programme activities at TMF and ensure that the expected programme results are effectively, efficiently and timely delivered.
According to TMF's administration and human resource policy, a volunteer is a person who voluntarily contributes to the work of TMF at no
charge and is not entitled to the benefits of part time or long term contract employees.